Having hiked Stairway to Heaven UAE-Oman couple of times, I wanted to add a twist to make it more challenging. So I decided to carry my mountain bike all the way up the hike and mountain bike the descent from the other side.
So I did. On the 11th of December, 2015, I carried my bike (weights approx. 10 kg) through the narrow and exposed passages and staircases of Stairway to Heaven. No, it was far from being comfortable but it was a price I was willing to pay to get the bike up. Now of course I could have drove my way up with the bike on the off-road track from Khasab, but that would have taken the thrill and challenge away from it.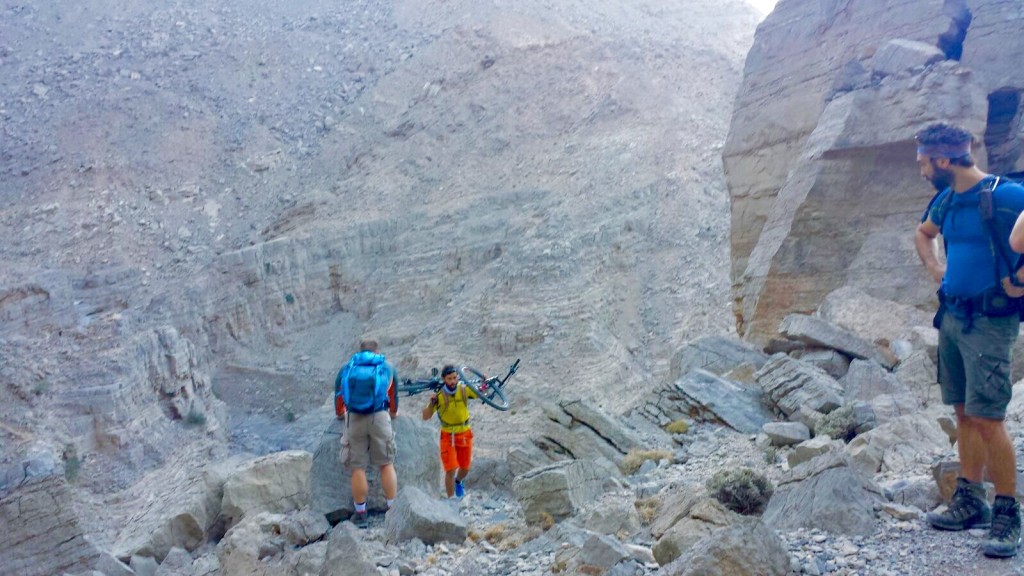 There is no heroic stories behind it, the bike was big and heavy, therefore put me into many dangerous and tough situations on the ascending trail. But I was determined to continue because I knew I can – that's all what I am about anyway…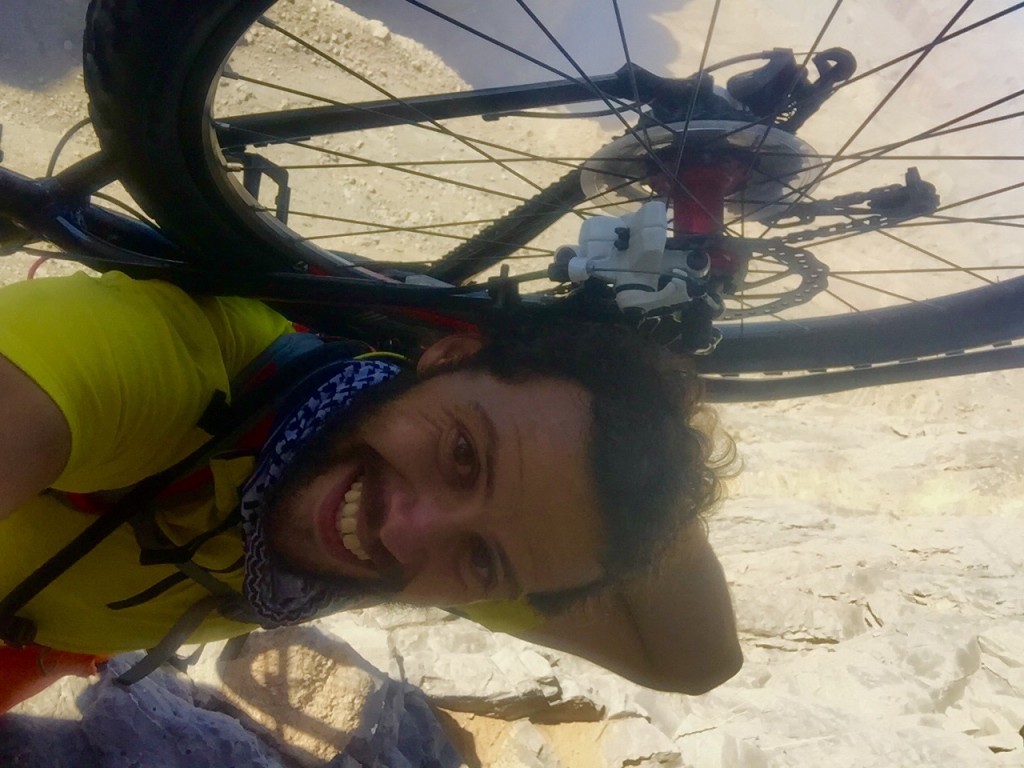 After 4 hours, I reached the famous Stairway to Heaven plateau, which made feel a great accomplishment, knowing I didn't even start the descent – which has no record of anyone doing it before.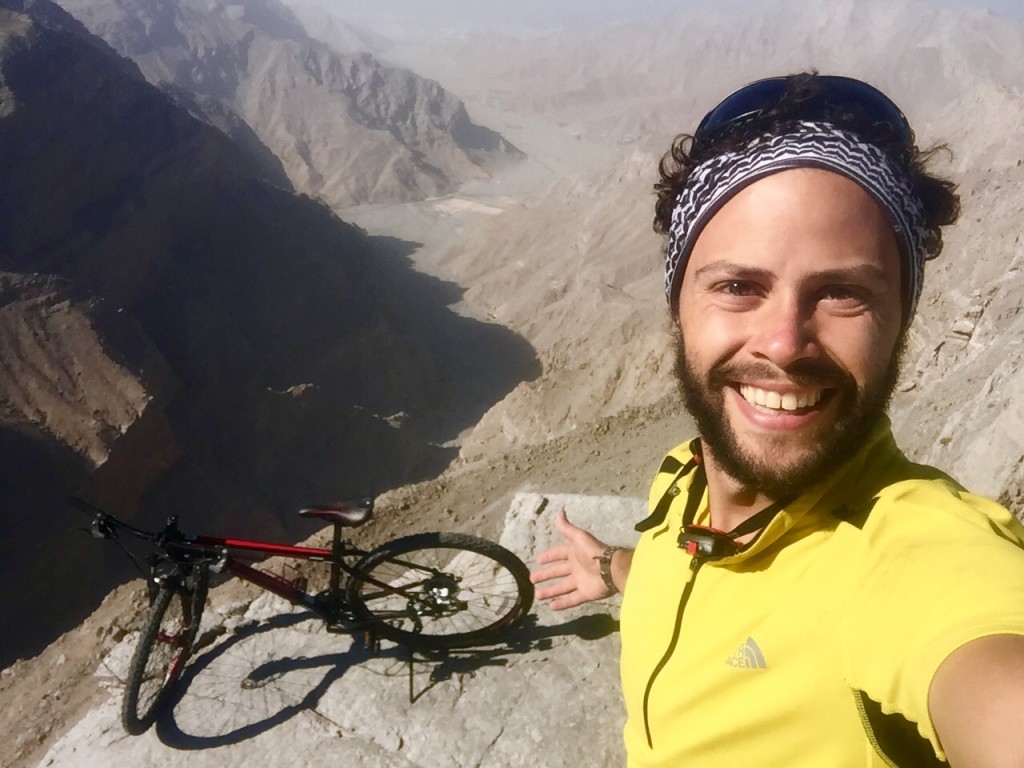 I decided to cycle around the mountain and meet the hikers on the descent starting point on the other side of stairway to heaven. So off I went. It started downhill, but soon enough it took the joy from me. The track quickly changed to uphill, steep and dusty, but I didn't stop.

I reached the turning point, but it had a warning sign with prohibited entrance on. So I waited for someone to pass by so I could ask. And to my luck a local passed by, so I stopped him and asked him direction to Wadi Ghalila, which he clearly didn't know but insisted I go towards Wadi Bih road and Dibba. I was confused, but hey!!! He's the local. So I cycled about 8 km off-my way – knowing it's wrong, but did it anyway. Reached a military post which they told me I'm on the wrong side and have to return. So I cycled back almost to the sign post, up until an army vehicle followed me and asked me to return to the post for some questions.

Tired, thirsty and hungry hopped into the 4×4 and headed to the army post. They were nice soldiers, asked me few questions – which I believe they were just curious to know – and then gave me a bottle of water and let me go.
With some frustration, having lost 1.5 hours, I cycled this path once again to the turn I had to take from the start, if I had not listened to the local dude. But it is all part of the adventure, right !!! 😛
20 minutes from the turn, I reached the Stairway to Heaven path that leads to the descent. And I was hit by reality, the reality of how bad this track is for cycling, nevertheless cycling DOWN !!! But I was determined and thrilled to be the first one to attempt it.
The descent was dangerous, but adrenaline pumping !!! Yes, I was scared on some parts and no, I couldn't cycle all the path especially the top part as it is VERY steep, short paths with sharp turns. But I managed to cycle at least 60% of the Stairway to Heaven descent and it was enough to make my knees shake.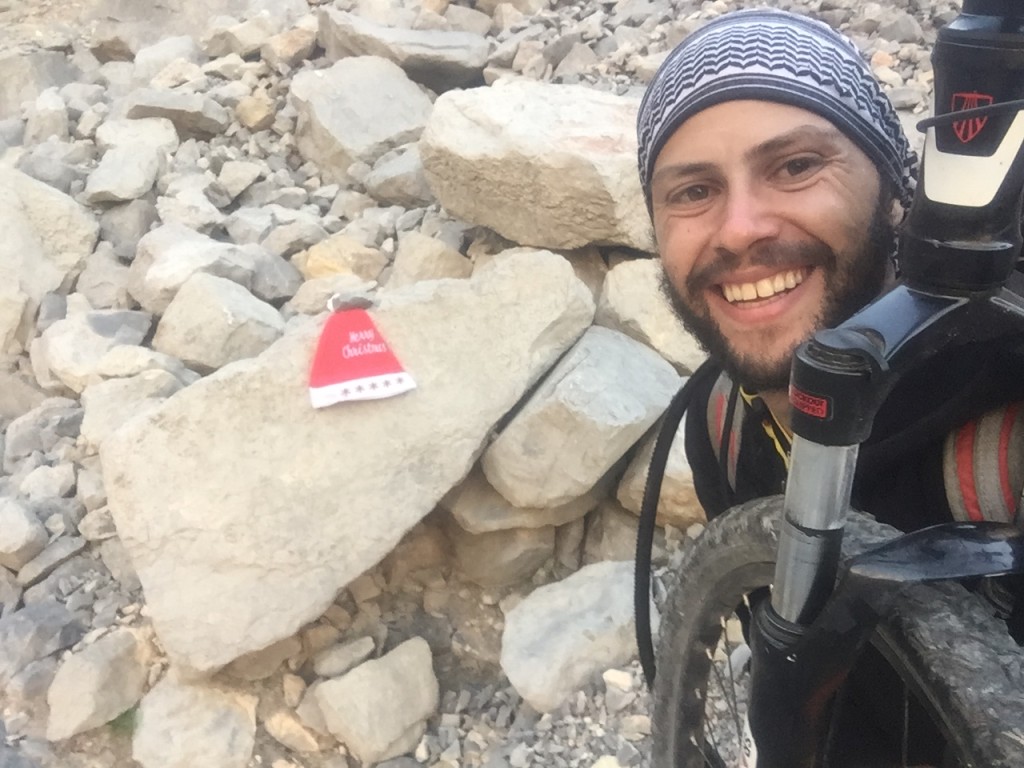 I will put the rest of the story in the below video I edited from the shaky footage I recorded. I hope you like it and don't throw you off your seat 😛
Please note: What I have done is dangerous, and if you are not both experienced hiker and mountain biker, please do not attempt this.
Remember, you can if you truly want to.
Toufic