About I do it cause I can:
"I do it cause I can" blog is dedicated to share various experiences related but not limited to:
Exploration & expeditions
Philanthropy
Inspirational stories
Adventure sports experiences
Toufic Abou Nader is a philanthropist, a speaker, and a full-time adventurer who finds joy in exploring the unknown. Born in a small village in Lebanon, he wanted to discover the hills surrounding his village almost as soon as he could walk. His passion for exploration continued into adulthood, leading him to conquer some of the toughest trails known to man.
One of his major accomplishments was embarking on a 30-day expedition to explore the world's deepest cave, Voronya Krubera.
Recognized for his experience and maturity, Toufic is a member and instructor of the Middle East Caving Expeditionary Team. He has led dozens of successful caving training courses, treks, hikes, and expeditions.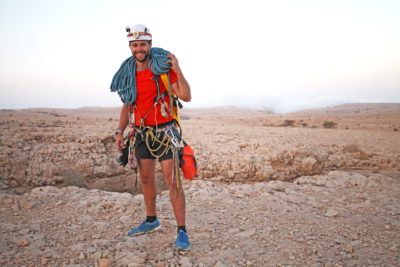 [powr-social-feed id=f7e6928d_1524945608]